JULIE BLACKSTEN
BFA in Dance, Owner/Director
Julie's training began at the age of 3 from Dance Master, Paul Michael, whom she credits with her first love of dance. After his passing, the 8 year old was fortunate to begin ballet training with Mary Margaret Holt. Later, her studies in New York City were one of the highlights of her dance career. There, she studied with the Joffrey Ballet School in the advanced level and with David Howard. Julie has also studied with numerous other well known teachers such as Richard England, Bruce Wells, Francoise Martinet, Ann Reinking, Marjorie Tallchief, Syvie Suillem and Brian Loftus.
Julie holds a BFA in Dance, Ballet Pedagogy emphasis from the University of Oklahoma, where she is currently a Dance Partners member and still remains closely connected. After receiving her degree, she returned to the OU School of Dance in their graduate program. While in the bachelors and masters program, she was featured in both the Oklahoma Festival Ballet and Modern Dance programs and in both companies. There, she trained with legendary instructors Miguel Terekhov, Yvonne Chouteau, Mary Margaret Holt, Ko Yukihir and others.
To continue her dance instructor education, Julie attends teacher conferences including David Howard's Teacher seminars for numerous years, American Academy of Ballet Teachers Training program, Pacific Northwest Ballet and others.
By invitation, Julie traveled to London during the 2012 Olympics and again in 2014 and 2019 to Lincoln Center in New York City, where her dancers gave performances. In 2016, Julie was invited to teach and choreograph ballet in Vizitsa, Greece for the Music and Dance Festival.
Julie has been a ballet adjudicator many times for the Oklahoma Arts Institute at Quartz Mountain, and has been a instructor/choreographer for the NAC Artist in Residence program. Memberships include the International Dance Entrepreneurs Association and Wingman for Dance.
This will be Emelyn's 2nd year teaching dance at CBA. She started dancing at Classical Ballet Academy at the age of four, and it became her life. She has studied ballet, pointe, tap, jazz, hip hop, and lyrical, and was on the CBA competition team for two years. As a member of Norman Dance Theatre, she has performed in the Nutcracker at schools and other local venues, and travelled to London to perform during festivities coinciding with the summer Olympics of 2012. She also most recently traveled with several other CBA dancers to perform at the 12th Anniversary Performing Arts Educators Invitational at Lincoln Center in New York City. Emelyn enjoyed being on the NHS Pom squad for 4 years. , She enjoyed putting together music and choreography on occasion for halftime performances, serving as a dance technique advisor for the squad, and being a member of the Pom competition team. She has also been active in CBA's Pointe to the Future program as a member, Treasurer, and President, and participated in CBA's Dance Instructor Apprentice Program. Emelyn truly enjoys being able to work with kids of all ages through activities like the Pointe to the Future Halloween Dance Clinics, NHS Pom Clinics, and as a co-teacher for the first grade class at her church. She is so very excited to have the opportunity to share her love of dance with some of CBA's youngest students this year!
Kyra began dancing at the age of 3 here at Classical Ballet Academy. Since then, she has trained in Ballet, Pointe, Jazz, Tap, Contemporary, Hip Hop, Graham, Bollywood and many more. She has enjoyed competing with the CBA Competition Team for three years and is lucky to have traveled and danced with CBA in New York and London.
At the age of ten Kyra had the opportunity to train with Robert L. Reed, a protégée of The Four Step Brothers, until his passing. She traveled and attended the St. Louis Tap Festival as a St. Louis Hoofer and still continues the tapping legacy of Mr. Reed. In addition, Kyra was trained and mentored by the Late Bob Scheerer, Emmy award winning director, choreographer, producer and dancer.
Kyra has been awarded full scholarships to The Joffrey Ballet School and has attended Joffrey West LA with featured parts in pieces by Josie Walsh, Zak Ryan Schlegel, Brian Drake and more. She also trained in New York at the Pre-Professional Joffrey Ballet School intensive under Era Jouravlev, Marina Bogdanova, Maximilien Baud and Andrew Jouravlev. Kyra most recently spent the summer training at the Oklahoma Summer Arts Institute at Quartz Mountain with Tomiko Magario and Marianne Dello Joio, and at the Colburn School with tap artists Johnny Webb and Denise Scheerer. She is extremely excited to share her love of dance with the young artists here at CBA!
Jennifer is a graduate from Sam Houston State University with a Bachelor of Fine Arts in Dance and earned her Master of Fine Arts in Modern Dance in 2008 from the University of Oklahoma. While at OU, she was a graduate teaching assistance for various dance history and modern classes. She was a member of Contemporary Dance Oklahoma and received the Scott Salmon Modern Dance Choreography award. She has completed significant research in various dance forms including American Modern Dance techniques, Polynesian dance, African dance and early Ballet history. She has worked locally with the Cimarron Circuit Opera Company's Kids Opera Camp, choreographing the Mikado and Rudigore.
Most recently, Jennifer completed her JD at the University of Oklahoma, College of Law, and was sworn in by the Supreme Court of Oklahoma in April of 2017.
Jennifer has taught at Classical Ballet Academy since 2008 and looks forward to another wonderful year!
Grasyn has been performing and studying dance since the age of four when she began her dance career at Classical Ballet Academy. For 14 years she trained in ballet tap, jazz and competitive lyrical styles and performed several featured roles including Aurora and the Sugar Plum Fairy. She was a principal dancer with Norman Dance Theatre. For eight years, Grasyn participated in the University of Oklahoma Saturday Youth Ballet & Modern Dance program and Summerwind Intensives. She also starred as a featured dancer in numerous high school musical productions, including Thoroughly Modern Millie and Pippin. In 2016, she was honored to train at the Rocket Summer Intensive in New York City. Currently, Grasyn is a junior at the University of Oklahoma studying Public Relations and Spanish. At OU, she has been heavily involved with University Sing and Sooner Scandals-serving as a choreographer, dance consultant and, most recently, the Vice Chair of Performance for the past two Scandals seasons. Grasyn is thrilled to be back at Classical Ballet Academy to share her love for performance in ballet, tap and jazz classes!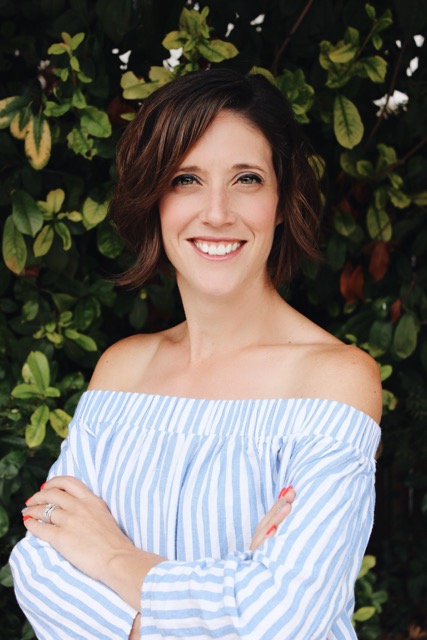 Shoshannah began dancing at the age of 4 at Marin Ballet in northern California. She continued her ballet training in Oregon through high school, including 7 years of pointe training as well as summer intensive programs at Oregon Ballet Theatre. Her love for jazz began early, and over her next eleven years of training, she studied at The Edge in Los Angeles as well as with Tremaine.
She was a member of her high school dance team where she won three state championships, became a senior All-State winner, and earned a DDCA dance scholarship. After high school, Shoshannah performed for the Oregon Dance Company at Oregon State University for three years. She has taught for the past eight years, which include courses in ballet, jazz, tap and lyrical. She also coached high school dance team for four years, where she led her team to qualify for the state championships for the first time in the school's history. Shoshannah finds no greater reward than being able to share her passion for dance with children.
Ms Mayers early training began in Rhode Island from Herci and Myles Maren, Anton Dolon, Christine Hennesssey, Winthrop Corey and Lydia Petine.. As a founding member of Festival Ballet Providence, Ms. Mayer performed roles in any company productions while earning a BA from the University of Rhode Island. Following her performance career, she worked as stage manager for the company for several seasons before turning her focus to the teaching and training of young dancers Much of her pedagogical training came through course study at the National Ballet School of Canada, and with Jurgen Schneider and David Howard. She has served as as Ballet Mistress, choreographer and later as Acting Director of Dance at the Performing Arts School of Worcest; returning to Festival Ballet Providence as a faculty member and as the Assistant to the Faculty Chairman. In 2004, she became Festival Ballet Providence's School Director. The school made great strikes under the guidance of Ms. Mayer and through the artistic vision of Misha Dhjuric, international faculty, an outstanding young children's program, a trainee program for advanced level students, and a program that provided the community access to ballet.
During her time at Festival Ballet Providence Ms. Mayer collaborated with many Russian teachers who influenced her teaching philosophy. She incorporated the Vaganova methodology into her training and coaching of young dancers. She staged multiple productions and coached many young dancers for regional ballet competitions. Her students have gone on to dance with professional companies and study at prestigious schools and universities throughout the country. Her commitment to training and Inspiring young dancers continues to enrich her life while offering her students training that is technical, clear, precise and unmannered.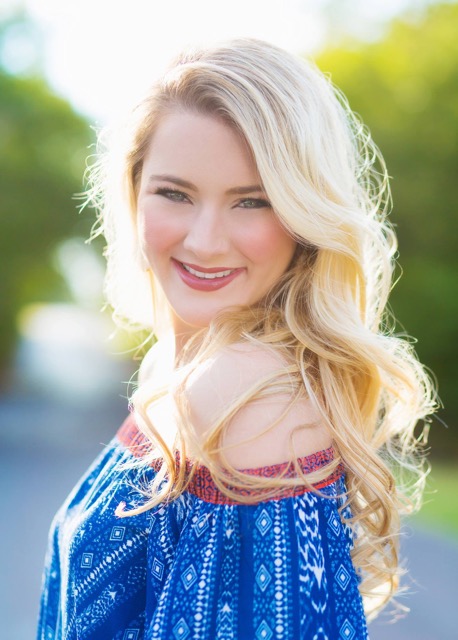 Addison began dancing at the age of two, and has loved performing, competing, and sharing her love of dance through jazz, tap, contemporary, ballet, and hip hop. She is beginning her second year at the University of Oklahoma where she spent her freshman year on the OU Pom Squad, and she spends her summers as a choreographer and staffer for J&C Dance Camps. Throughout the last few years she has taken classes at Broadway Dance Center in New York City, received a dance scholarship to attend Tremaine Dance Conventions across the country, and was named Miss National Showbiz in 2015. Addison is beyond excited to begin her third year teaching at Classical Ballet Academy!
Maddie is a dancer, performer and choreographer. She is currently a junior at the University of Oklahoma Weitzenhoffer School of Musical Theatre. Her theatre credits include Singin' in the Rain (Lyrical Theater at the Civic Center, June), Footloose, 9 to 5, Theatre West Nebraska, Grand Hotel, Dogfight, Minnesota (workshop), at the University of Oklahoma. She has studied 10 years of dance and loves all different types of dance. Prior to coming to OU, she attended Miller Marley School of Dance. Maddie was a substitute last year and taught at CBA this past summer. Maddie is thrilled to be a part of CBA and dancers who have taken her classes are very excited she is part of the teaching staff as well.
Justine was born in the Bay Area and fell in love with ballet while watching the Bolshoi Ballet's Kingdom of the Shades. She has trained in the Russian Vaganova method at the Marat Daukayev School of Ballet, City Ballet School, and the Kirov Academy of Dance. In 2016, she attended the Rimsky-Korsakov Conservatory in Saint Petersburg, Russia for a Certificate in Ballet Mastery. From 2011 to 2017, Justine served as Ballet Mistress of Presidio Dance Theatre in San Francisco, participating in two international tours and assisting with the creation of The Little Lantern, an original full-length ballet. More recently, she taught at Menlo Park Academy of Dance. Justine has a master's degree from the University of Edinburgh in Performance Psychology, a field that seeks to understand the mental attributes that lead to success in performers various domains and has held performance workshops on topics from mindfulness to pre-performance routines. She is currently undertaking a doctoral degree in Industrial/Organizational Psychology at the University of Oklahoma.
Katie is a senior ballet performance major at the University of Oklahoma School of Dance and will also be dancing this year as a Studio Company member with Oklahoma City Ballet. Katie began dance at the age of seven in San Carlos, California. She has been dancing ballet for fourteen years and is also experienced with contemporary, modern, jazz, character, and flamenco. Her favorite roles performed at OU include "2nd Violin" in George Balanchine's Concerto Barrocco, "The Bride" in Les Noces, "Odile" in Swan Lake Act II, and the "First Pas" in Michael Bearden's Simpatico. Over the years, Katie has trained at summer intensives such as Pacific Northwest Ballet, San Francisco Ballet, and Kansas City Ballet. Katie is so excited to be a part of CBA this year!
Victoria began her training with the Houston Ballet prior to joining Ballet West in 1999. She rose to the rank of Demi-Soloist and retired from Ballet West in 2010. Victoria's highlights included Cinderella in Ben Stevenson's Cinderella, Aurora in the Sleeping Beauty, and the Sugar Plum Fairy in The Nutcracker. Her other featured roles include the pas de deux in Tudor's The Leaves are Fading. Victoria has had the privilege of performing at the Kennedy Center in Washington, D.C., at the Joyce Theater in New York City and in the Edinburgh Festival in Scotland.
Victoria has served as a faculty member at Ballet West Academy as well as an adjunct faculty member in the University of Utah's Ballet Department.
A native of Copenhagen, Denmark, Jacob received his training in Copenhagen and made his debut with the Royal Danish Ballet at the age of ten. He has been a principal dancer with Dallas Ballet, Roy Ballet of Flanders in Belgium, Baltimore Ballet and Oklahoma City Ballet. In 1992 he met and danced for the Queen and Prince of Denmark at a gala performance to celebrate their twentieth anniversary. This is Jacob's second year at Classical Ballet Academy teaching intermediate and advanced ballet students.